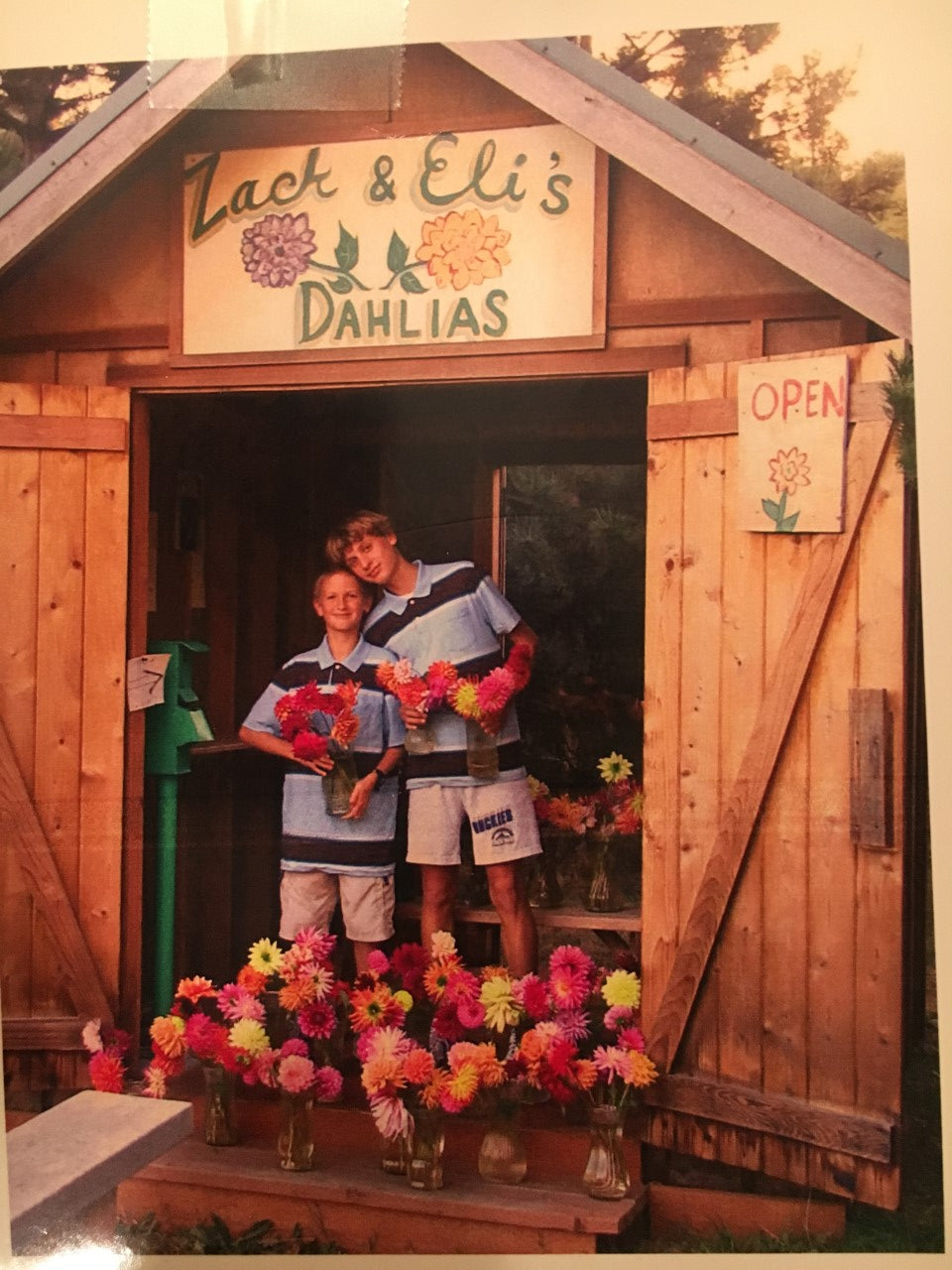 Visit The Stand
If you find yourself on Bainbridge Island, visit the Dahlia stand to pick up tubers and fresh cut dahlias (depending on season).
Located where Wyatt Way NW turns into Eagle Hard Drive.
Address: 7286 Eagle Harbor Dr NE
Bainbridge Island, WA 98110
Collapsible content
About Us

For over 24 years, Zach and Eli's Dahlia Tubers have been proudly planting, growing, and selling dahlia tubers and bulbs.

As covered in BainbridgeIsland.com, our origin story started "Back in 1999, Zack (then 7) and Eli (then 4) wished the family could take more vacations. When they were told vacations cost money, they wondered if they could sell some of the beautiful dahlias that grew so abundantly in the rich soil surrounding their home. The rest of the family was 'all in' and the flower business took off."

The Original Zach & Eli's Dahlias Stand:

 

 

When we got a put up a new Zach & Eli's Dahlias stand in 2003, we were featured in the Bainbridge Island Review!

 

 

While the stand is still open on Bainbridge Island, we started selling our dahlia tubers nationally a few years ago! 
Contact Email

If you have issues contacting us through the above message portal, you may send an email to danmbrewer@msn.com.